Sam Bankman-Fried Reportedly Funded Crypto News Site In Secret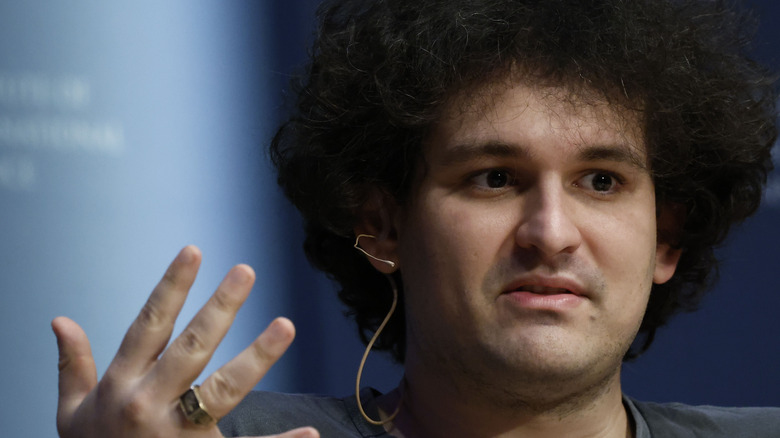 Bloomberg/Getty Images
Fallen crypto czar Sam Bankman-Fried keeps getting tangled in more controversies. The latest one claims that he secretly funded a news outlet covering the crypto industry, and it comes mere days after it was announced that the feds are investigating him for market manipulation. First reported by Axios, Bankman-Fried covertly sent funds to Michael McCaffrey, CEO of The Block via FTX's sister company Alameda Research.
Interestingly, not all of that fund was used towards paying for The Block's day-to-day news operations. McCaffrey reportedly used a portion of a $16 million loan by Bankman-Fried to partly fund the purchase of an apartment in the Bahamas. It's the same place where Bankman-Fried's crypto empire was headquartered, and where he lived with fellow FTX and Alameda show-runners in a luxurious villa. McCaffrey reportedly got in touch with the fallen crypto prince last year regarding a buyout of The Block's investors, turning the news outlet into a company wholly owned by its employees.
Bankman-Fried obliged by funneling loans worth $43 million in total, separated across three consignments and sent via Alameda. It appears that The Block's entire team was kept in the dark about the transactions, and when they eventually got to know, they weren't really happy about it because the transactions jeopardize the brand's credibility. FTX and its sister companies, on the other hand, are currently facing scrutiny over billions of dollars in missing assets. It is also possible that the loan to McCaffery was one of the unauthorized transactions reported previously.
Another casualty of Bankman-Fried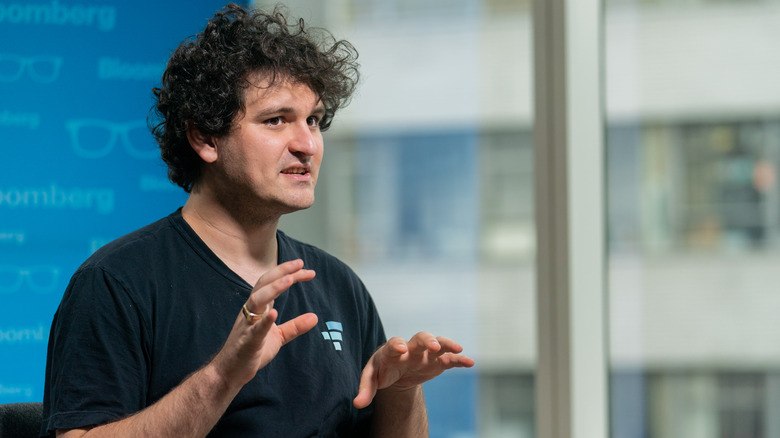 Bloomberg/Getty Images
The Block now has a statement on its website, noting that McCaffrey was the only person with knowledge of the funding and that he has now resigned as CEO "after failing to disclose a series of loans" from Bankman-Fried. Chief revenue officer Bobby Moran will be taking over as the new CEO. Moran clarified in a statement that there is no evidence of McCaffery trying to influence The Block's editorial stance, especially when it comes to covering news about Bankman-Fried or his companies.
In addition to resigning as The Block's CEO, McCaffery has also stepped down from the company's board, even though he remains a majority stakeholder in the company. Moran has published his own Medium post in the wake of the revelations, noting that McCaffery only told him about the Alameda funds just before Thanksgiving. Criticizing McCaffery's decision to secretly secure a loan from Bankman-Fried as "a serious lack of judgment," Moran writes that the fallen CEO will no longer have a role to play in "day-to-day management or operational responsibilities at The Block."
In the meanwhile, Bankman-Fried has expressed willingness to testify before Congress at a hearing on December 13 but warns that he might not be able to answer all the burning questions. He is currently assisting with FTX's bankruptcy proceedings, after squandering a personal fortune worth over $22 billion. Bankman-Fried is currently on a media interaction spree and recently claimed in an interview that he has almost nothing left of his once-vast fortune.